Installing Iridient Developer
Iridient Developer is distributed as a standard Mac OS X disk image file. The disk image name begins with "IridientDeveloper_" followed by a version number and ends with the file extension ".dmg". For example for version 2.3.4 the disk image name is "IridientDeveloper_234.dmg".
In many cases your internet browser may automatically mount disk images after downloading and a license agreement window should appear. If your internet browser does not automatically mount disk images, double click the disk image file to mount it. The disk image will be located in the Downloads folder or the download location specified in your internet browser. The license dialog should look like this: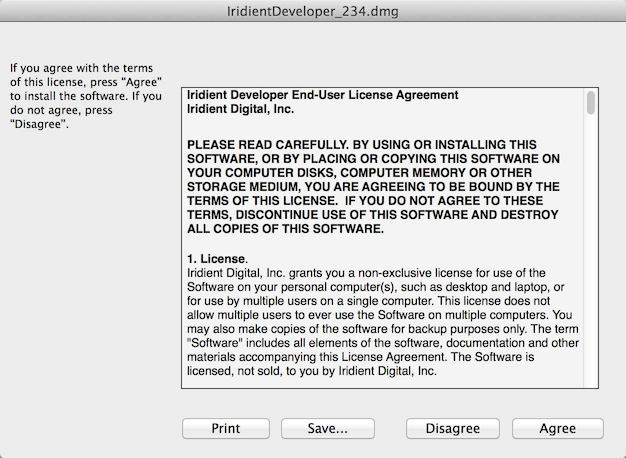 After agreeing to the license agreement by clicking "Agree" an Iridient Developer disk window should open that looks like this: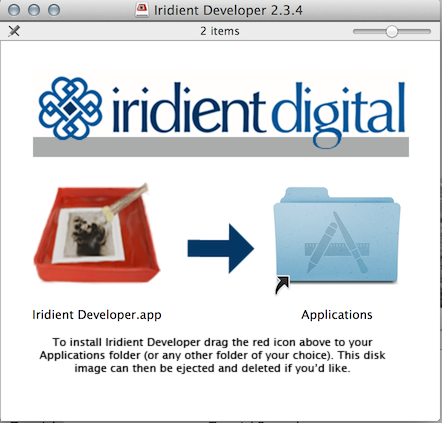 If this window does not automatically appear you may need to double click the Iridient Developer disk icon on your desktop. To install Iridient Developer, drag the Iridient Developer application from the disk image window to your Applications folder.
---
Copyright © 2014 Iridient Digital, Inc. All Rights Reserved. | PRIVACY POLICY